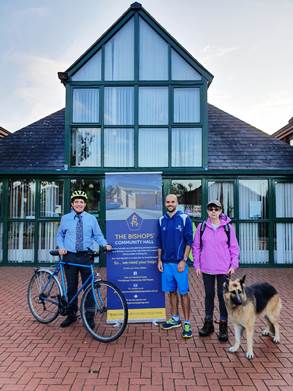 To donate please  click HERE
Epic event to raise funds to build a new school hall.
On 17th  and 18th October 2019, the school's Chair of Governors, Head Master and Year 5 Teacher are racing against the clock from Springfield-based St Augustine's Church to Canterbury Cathedral (established by another St Augustine) approximately 62 miles away!
Visit The Bishops' Hall Project Facebook site to find out more or speak to reception to get involved.